10 Cutest Canines from Your Favorite Dog Movies
A Dog's Way Home arrives at O'Neil Cinemas The Point and O'Neil Cinemas Brickyard Square this January. Based on the novel by W. Bruce Cameron, the PG film follows one plucky little dog's 400-mile journey to find his owner. The dog named Bella is voiced Bryce Dallas Howard (Jurassic World: Fallen Kingdom).
Bella joins a long list of cute canines in movies with dogs as the lead characters. Which one is your favorite?
10 Cutest Canines from Your Favorite Dog Movies
Homeward Bound: The Incredible Journey (1993)
Like Bella, this movie involves pets trying to find their owners. Along with their feline friend Sassy (voiced by Sally Field), fun-loving American Bulldog Chance (voiced by Michael J. Fox) and the aging, wise Golden Retriever Shadow (voiced by Don Ameche) escape from a California ranch to look for their family in San Francisco.
Beethoven (1992)
This PG film gave new meaning to the phrase, "Roll over, Beethoven!" In this family comedy, a slobbering-but-lovable St. Bernard turns one family's life upside down. The film stars Charles Grodin and Bonnie Hunt.
Air Bud (1997)
This is the second Golden Retriever to make the list, but unlike Shadow in Homeward Bound: The Incredible Journey, this one named Buddy can dunk a basketball!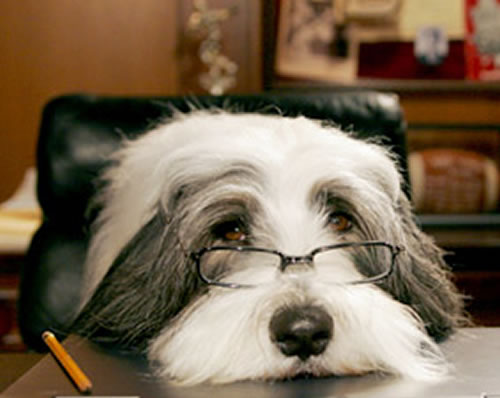 The Shaggy Dog (1959) and (2006)
Ever feel like your pet has human qualities? The sheepdog at the center of this movie. . .is well. . .a person. In the 1959 version, it's a teenage boy who is cursed into turning into a dog (Tommy Kirk). In the 2006 version, it's Tim Allen!
Because of Winn-Dixie (2005)
Winn-Dixie is a Berger Picard (also known as a Picardy Shepherd) who comes into one little girl's life (AnnaSophia Robb) and helps he make new friends.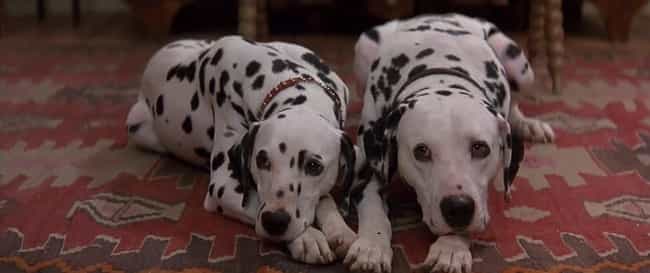 101 Dalmations (1961) and (1996)
Whether they're animated or live-action, these Dalmation pups are adorably mischievous. Only Cruella DeVille would want to turn them into coats!
Marmaduke (2010)
Owen Wilson stars in this comedy about a family that moves to the suburbs with their Great Dane named Marmaduke, who wreaks havoc wherever he goes. But he doesn't mean to!
Beverly Hills Chihuahua (2008)
Drew Barrymore voices Chloe, the pampered Chihuahua at the center of this posh pup story. When she gets lost in Mexico, she needs assistance in order to get back home.
Frankenweenie (2012)
Directed by Tim Burton, Frankenweenie tells the story of one boy and his Bull Terrier. When his beloved dog passes away, the boy uses a science experiment to bring him back to life.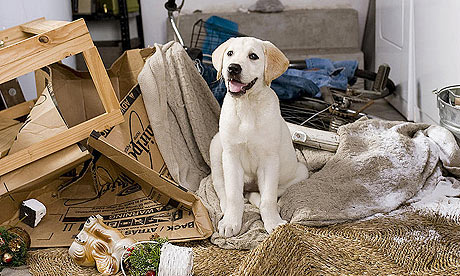 Marley & Me (2008)
One of the most famous movie dogs is Marley, the rambuctious Labrador Retriever who comes into one couple's life and goes with them on a journey he'll never forget. Also stars Owen Wilson and Jennifer Aniston.
Tickets and More Information
For tickets and more information on upcoming movies at O'Neil Cinemas, visit oneilcinemas.com or follow us on Facebook at @ONeilCinemas, @ONeilCinemasEpping, and @ONeilCinemasLittleton. Also, don't forget to subscribe to our newsletter for weekly schedules (you get a free popcorn just for signing up!).